Have you ever found yourself wanting a change of scenery, and you feel like moving to a new home is the best way to do it?
Before taking the big leap, you should first decide if renting or buying a new home is best for you. It's especially if this is your first time moving out of your family home. Both options involve a lot of money, and it is not something to be taken lightly.
If you have already decided to buy one, you need to make sure that you are adequately prepared for such a big decision. Everyone who has ever done so will tell you that it is not as easy as they thought.
Whether it is your first time or not, you should check out our tips and tricks for buying a house to make the entire process easier for you.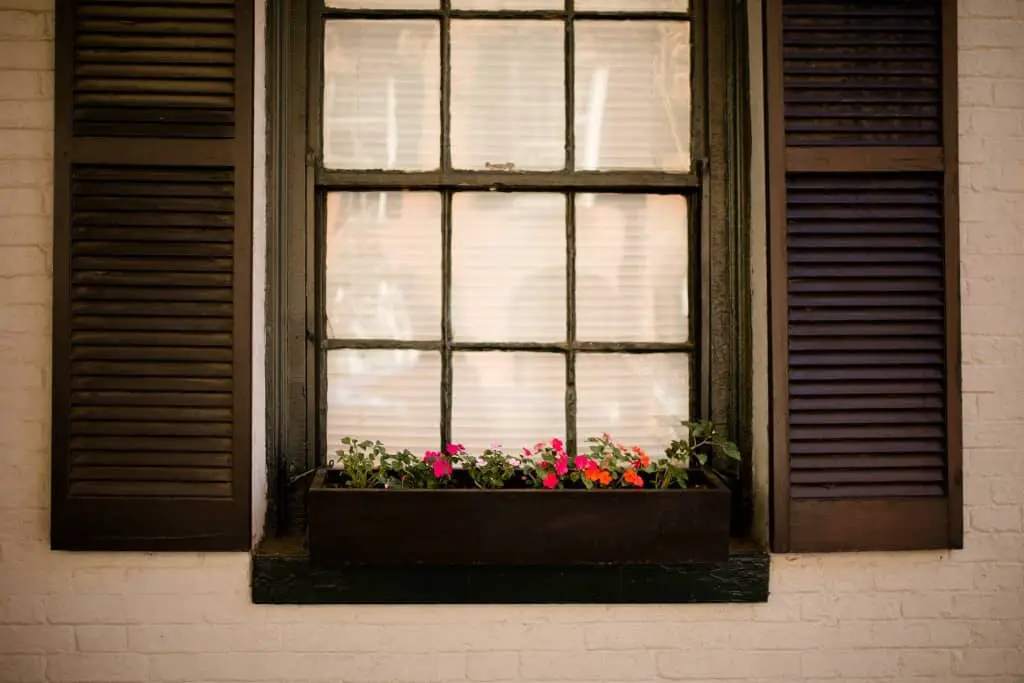 How Much Can I Afford?
Everyone knows that buying a house requires a lot of money, whether newly built or not. For an average-sized house with a few bedrooms, you can expect its list price to be somewhere around $200,000. With that price tag, no wonder most people would apply for a mortgage.
Your mortgage can be a boon or a bane, depending on how well you manage your finances. Done right, you can own the home of your dreams and fully pay for it in a few years. But if mismanaged, you can end up bankrupt. Homelessness may even be inevitable.
That is why before even beginning the hunt for a new house, you need to determine your budget. You will do s be applying for a loan. To do that, you should first identify the following: your monthly income and expenses. It includes any debts, your credit profile, and your available funds.
Your Monthly Income and Expenses
Many people commit the crucial mistake of applying for a loan without knowing how much they can comfortably pay each month. They loan large amounts of money, not realizing they can barely afford the monthly payments.
Knowing your monthly income is not enough to identify how much you can afford. All of it should not be used to only pay for your monthly mortgage. You still must consider your monthly expenses, especially if you already have other existing debts.
The best way to identify how much you can comfortably pay each month for your mortgage is by following the 28/36 rule. It is what lenders themselves use. It means your entire monthly expenses should not amount to more than 28% of your entire income. Any debts should not exceed 36% of your income as well. The 28% is the front-end ratio while the 36% is the back-end ratio. These two make up the DTI, or debt-to-income ratio.
If your monthly income is $5,000, your monthly expenses must be a maximum of $1,400 (28% of income). Your total monthly debts should not exceed $1,800 (36% of income). If your monthly debt payments are only $700, your monthly mortgage should not exceed $1,100.
Play around with the numbers until you get a mortgage amount where the required monthly payments are ideal for you.
Credit Profile
Lenders will also look at your credit profile to assess how much they can lend you. The better your credit score, the higher the amount you can borrow from them. The better your interest rate as well.
Make sure to check your credit report first before applying for a loan to correct any issues, as this can negatively affect your application. You can obtain this report for free once a year per agency. If you discover issues, you need to inform the credit reporting agency asap to correct them.
Don't be swayed by it if a potential lender informs you that they are willing to lend you a huge amount after pre-qualification or pre-approval. Remember that higher loans also mean higher monthly payments, so only go for the amount you are comfortable with.
Available Money for Down Payment
Your down payment will come from your pocket, even if you get a loan. It also affects your loan amount, interest rate, and any other fees you have to pay. The higher the available down payment, the less you borrow from lenders. Down payments should be at least 20% of the total cost of the house that you plan to buy to avoid paying for the private mortgage insurance or PMI.
Remember that you also need to spend on utilities and other stuff to make your home comfortable and adhere to local laws. It's not just the house itself. There is no sense in owning one if you spend all your money to buy it but have nothing left to pay for the bills.
Combined, all these factors will help you gauge how much you can comfortably afford. Your budget should also cover additional expenses, such as closing costs and homeowner's insurance. It should include annual property tax and any other dues. Allot some extra money for those kinds of expenses.
Home Affordability Calculator
While computing for and setting a budget is easy, it can still be confusing for many. It's confusing when other important factors are added. Fortunately, there are plenty of online home affordability calculators you can use to help you in coming up with your ideal budget.
A home affordability calculator is the quickest way to learn what your debt-to-income ratio should be. It can let you know how much your monthly payments would be like with different mortgage amounts and terms. Some calculators even include other essential expenses related to a house purchase, such as property tax and home insurance. The computation will be as accurate as possible.
Use this calculator to know what mortgage amount you should aim for quickly.
How to Buy a House
Many people tend to underestimate the entire process of buying. They expect that they only need to get a tour, negotiate, pay for it, and sign the papers once one catches their eye. In theory, it should be as easy as that. The reality is that it is a very time-consuming process.
If you want to buy a house in the most painless way possible, we came up with a step-by-step guide you can use as your reference:
Check various listings.
You should start checking out various offline and offline listings, even if you have yet to save for the down payment. Doing your research will help you understand the real estate market in the area you are interested in and have a good idea of prices.
By looking around, you can also take note of ones that catch your eye and their average prices. You can use that as your reference when coming up with a budget. Check whether you can afford that kind or not with your possible mortgage.
Set your budget.
Use the previous section as your guide to set an appropriate budget. Your limit should ideally be about three to five times your annual household income if you want to afford the monthly payments. It also helps to list all your possible expenses regarding ownership to guide you in setting a budget.
It is a practice for lenders to qualify you for loan amounts higher than your target – after all, they earn more with higher loans. Do not be tempted and immediately say yes. Study your options before turning them down or agreeing to them.
Start saving for the down payment.
Having an adequate amount for a down payment is crucial when buying. That is why if you have plans to buy one, you need to start saving up for it as early as you can. Again, your goal should be to raise funds to cover at least 20% of the list price. It lets you avoid paying the PMI and lessen your loan amount.
Get pre-approved or pre-qualified for a mortgage.
Different loan options are available, namely the conventional loan or mortgage and FHA loan. Make sure to also look into the VA loan and USDA loan. All these have their requirements and sets of pros and cons, so check them all out first to see what suits you best.
Getting pre-approved or pre-qualified for a mortgage is important to get the best interest rates and terms. That is why you should always do this first before you start your mortgage application. That way, you can gauge if you should already proceed with your application or improve your credit score first.
Look around for a real estate agent.
Doing everything yourself is an option. It will be best to look around for an experienced real estate agent who will assist you in buying a house. Even if there are various listings available, there are also homes that are up for sale only agents are aware of. Your dream place may be one of those that these agents are keeping a secret. That mansion you've always wanted is out there waiting for you!
Real estate agents can also help you get better deals since they know about negotiations and are familiar with the entire home buying process. Because they earn from the sale, you do not pay them. Only the seller does. Technically, you use their services for free.
Start looking around.
With your research and the assistance of your real estate agent, you can start looking around. Have a list of what you want, aside from a set budget. It helps you and your agent narrow down your possible options.
Know your priorities and keep them in mind when checking out various homes. You have your non-negotiables, which may be your ideal location and bedroom size. They are your top priority. However, you should still watch for any potentially better alternatives.
Even if you are in a hurry, you still need to keep your options open and compare all listings on your list. Never say yes immediately. A second opinion is also vital, especially if you have already set your eyes on a specific house. You may not notice its flaws, but another person will give you a more objective perspective on it.
Check for any potential issue or damage.
When you visit your preferred listings, meticulously check each one for any potential issues or damage and assess its condition. It's important if you are buying an existing home. Since sellers must give you an inspection period, take advantage of it and hire a professional inspector. They'll go with you and find any damage or issues you need to know before moving forward with the sale.
If a house was built in 1978 or earlier, the seller must disclose if it is free of lead-based paint or not. They are not required to get it checked before listing. If not tested, sellers must assume that lead-based paint was used there.
You can also bring your lead paint test kits to check possible surfaces with damaged paint. These swabs are non-invasive, so you can safely use them with the seller's consent. If the place is in poor condition, consider bringing bulk test kits to check it for lead paint thoroughly. Make sure to read our article on what it is and why lead was used.
Make an offer.
Once everything checks out with the inspection, you can now offer the seller. You are already sure about buying it after multiple visits. However, you should have a basis for your offer. The best way to do that is to get the house appraised to determine its worth. Appraisers should come from third-party companies to get an objective appraisal.
Your agent will be very helpful during negotiations. It does not mean you must give them complete reigns when negotiating and making an offer. You should still do your homework. This means checking out other factors that can help you finalize your decision and offer, such as:
Current real estate market
The seller's reason for putting the house up for sale. It includes insurance and ownership histories.
Price or market value of similar ones in the area, or "comps"
How long has it been listed?
Type of neighborhood
What repairs or renovations are needed?
You can now give the seller a fair offer with your knowledge of its appraised value and the other factors listed above.
You may not be the only one interested, so you should consider strategies to become the seller's priority. Being nice to the seller and your potential neighbors can give you an edge over more financially tempting offers of other interested buyers.
Practice your best poker face, even if you experience love at first sight with a house. Feigning disinterest is one of the best ways to get a good deal. Sellers will think that you will easily agree to their demands because you want to purchase the property. You may end up overpaying because of your blatant interest.
Finish the paperwork.
Once you have agreed and approved your loan, you can close the sale and finish all the necessary paperwork to transfer the property to your name. Make sure to give the seller your earnest money to no longer entertain other offers from interested buyers.
Your lender will require you to let an accredited title company handle all the paperwork. You have to pay for all the necessary fees and review the paperwork. Check if all terms listed are correct. But before you sign the contract, make sure that you are dealing with the rightful owner of the property.
These are the essentials when it comes to buying a house. While you can get these steps interchanged, our order is what we see as most ideal. Being strategic will help you finish the entire process faster and help you cut costs.
What to Look for
Many buyers focus on the house's overall appearance, forgetting to check every detail present. Because of this, they only notice the flaws once they already own them. Unfortunately, they cannot return it and ask for a refund.
To prevent this scenario from happening to you, watch out for the following when you start house hunting:
Cosmetic Issues
Unless you buy a place as-is, you should expect listed homes to be in great condition. Sellers know that a newly renovated place will interest buyers more. That is why they get it fixed up before putting it up for sale.
Still, there may be times when you should see any cosmetic issues upfront instead. This is because some sellers cover up any issues using cosmetic means and will not address them. Instead of hiring a pro to remove mold, they mask it with new wallpaper or thick coats of paint.
Hiring an inspector to check every nook and cranny during the inspection period is one of the best decisions you can make in this scenario. It's even if the seller already did a pre-listing inspection. These pros can spot any coverups made. They'll inform you if the cosmetic issues you see are ignorable and fixable or must be considered a red flag. It could be things such as foundation damage.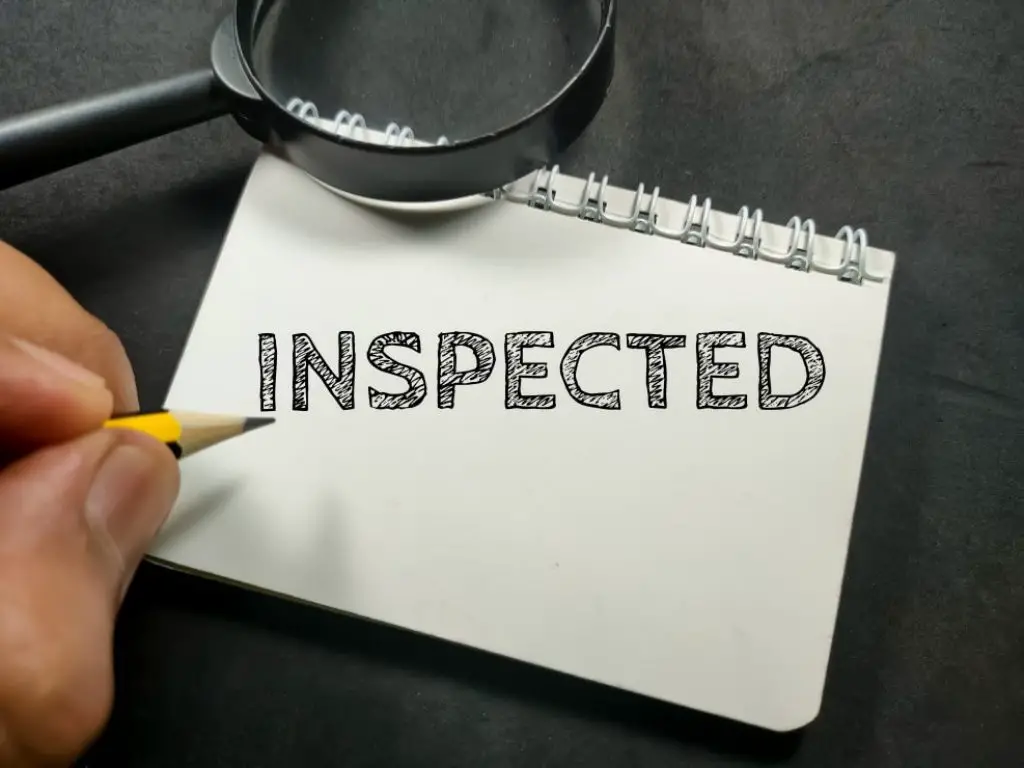 While inspectors may charge you $400 for the service, they can also save you $10,000 worth of repairs. If you plan to buy an as-is house, they can give you an estimate of how much renovations and repairs will cost.
Condition of the Roof
Roofs last a long time, but not forever. And when it needs replacing, expect to pay an average of $8,000 for it.
This high price is why you need to check the condition of the roof and its age in any place up for sale. Roofs normally have a lifespan ranging from 20 to 25 years. Knowing their age can help you assess when it is due for a roof replacement. Think twice if you know it needs a roof replacement soon if you have limited funds.
Neighborhood
Checking out the neighborhood if it is right for you is equally important, and we are not only talking about how safe it is. Whether in a quiet suburb or a busy neighborhood, you need to get a feel of the neighborhood before you offer. Please find out how close it is to business establishments and what your drive or commute will be like, as well as other essentials.
Visit the area both day and night to see what the area feels like at different times. You can also ask around to know what to expect and discover things about the neighborhood that you dislike. Even if you love the place, living there may be unbearable if you hate your surroundings.
You must also check if the area is prone to flooding because this will mean frequent and costly repairs for you. Keep an eye out for any nearby bodies of water and ask what happens to them whenever there are heavy downpours.
Safety and Security Features
You need to feel safe and secure in your own home. You cannot do that in a house with broken locks or windows that will not close. Make sure to check the security features, starting with the locks. Ask if it also has other safety equipment, particularly fire alarms and smoke detectors.
Being safe also means you are confident that it will not collapse anytime. That is why you must also check how structurally sound it is. Doors and windows that won't shut, uneven flooring, and large cracks are common signs of settling. It helps ask a pro to check on the blueprints to see how structurally sound it is.
A dog is always a great addition to your home's security measures!
Health Hazards
If you recall, we mentioned that sellers must disclose the potential lead-based paint present. Lead is not the only health hazard you need to be aware of. Any home can also have asbestos, mold, and radon present.
Even if these are present, you do not need to consider them as deal-breakers immediately. Professionals easily address these hazards.
Water and Drainage Issues
No one wants a house that keeps running out of water at random, nor bathtubs and toilets that refuse to drain. That is why you must check if it has issues with the water supply and drainage. Switch on the faucets and allow water to flow to check the water pressure and drainage effectiveness. You should also flush the toilets to check for any blockages.
Smell
It is understandable if a newly renovated place has a chemical smell. Still, homes should generally be free of any odors. If it is too fragrant, the seller may be masking any unpleasant smells present. It could be a musty odor indicative of moisture and ventilation issues. If you notice a sewer-like smell, it may signify a sewage problem.
Insulation and Ventilation
If you want an energy-efficient with minimal waste, having good insulation is vital. Ask the seller about its condition, especially if it is an old home. It may be outdated or damaged. If it is in poor condition, the HVAC system will work harder to get the desired comfort. It means you must deal with high utility bills.
With the AC unit running and at the coldest setting, check if any condensation forms on the windows. This may indicate ventilation issues. Keep an eye out for any bubbling paint, especially near openings like doors and windows. This may also be a sign of moisture issues; too much moisture can trigger mold growth and frequent allergies.
House and Storage Size
You aim to buy a house that is suitable for your entire family. It is why you must check if the size and any available storage are enough for your needs. It does not necessarily mean that everyone must have a large bedroom with a walk-in closet. Still, your entire family should be able to move freely all over.
Storage space is also important, and many older places have limited storage. If you choose this type, you may increase its size but at the expense of the available space.
Electrical Wirings
We all know how dangerous damaged electrical wirings can be. That is why you need to get their condition assessed. Wirings should not show signs of damage or be exposed or unconcealed, as these can cause fires or electrocution. Suppose it still uses the knob-and-tube wiring type. It will likely need rewiring soon to keep it up to date and following local codes, which means an additional expense.
These are just some of the essentials you need to look for when house hunting. A trustworthy seller will disclose the positive points and any known issues. If you or your inspector discovers problems that you think a seller is hiding from you, consider it a red flag. You should not deal with secretive sellers – it is not worth the headache.
First Time Buyer
Even if you can't wait to get one yourself finally, you still need to be careful to avoid regretting your decision in the future. Many first-time buyers commit mistakes throughout the entire process. It may be understandable, but it does not mean you should do the same.
If you want your first home purchase to be as seamless as possible, here are 17 first time home buying tips for you:
Have a clear budget and aim to buy something that is less or as close to it as possible.
Consider getting an FHA loan and looking into various first-time homebuyer programs if you cannot meet the ideal 20% down payment.
List down all your non-negotiables but be open to alternatives.
Compare everything, from possible lenders to home options.
Manage your expectations, especially when buying an old home. Even a newly built one is not 100% perfect, so don't look for one that is completely flawless.
Prioritize practicality and comfort over style. Most owners will tell you that they ended up buying a house vastly different from what they imagined. It's because those were more suitable for their needs than what they wanted.
Ask the seller if they are downsizing and letting go of some of their stuff. Something may catch your eye and you can get it from them at bargain prices.
Always remember that the money you will spend is not just the price of the house. There are still other expenses that you need to pay for before, during, and after you close the sale. Your budget should be enough to cover all of those.
Have other choices. Visit them a couple of times to get a more objective assessment of each of their pros and cons. Don't forget to bring someone along with you who will give you levelheaded opinions.
Find an experienced real estate agent with whom you can click. Don't just hire the first agent you meet without considering others. An agent is your best bet at finding the best one for you at a reasonable price that is within your budget.
Even if you hire a pro to inspect it, be present during the inspection. That way, the inspector will immediately notify you of any pressing issues.
Ignore minor imperfections, as you can easily get it fixed after you buy. You can even try to fix them yourself, but make sure you know what you are doing.
Consider getting a warranty.
Don't be afraid to ask questions. You have the right to know everything that you are interested in before you finalize the purchase.
If a seller prevents you from thoroughly checking the house and any related documents, remove it from your list of options. The seller is likely hiding a serious issue with it.
Tackle repair or renovations one at a time if your funds are limited. Start with the essentials, such as fixing a leaking roof or electrical rewiring. Cosmetic improvements can wait.
Check if a buyer rebate is available in the state, as this will mean additional savings for you
By now, you should have a better idea of the entire buying process. It may seem overwhelming to you. Once you finally set foot in a place that is finally under your name, you will realize that all your efforts were worth it. That is if you made the right decisions along the way. If you follow all the tips and tricks we mentioned, regretting your first home purchase is very unlikely.