The relationship between a landlord and a tenant is a simple one. The landlord ensures safe and habitable conditions, and the tenant pays the rent. That's in a perfect world. Since we live in a not-so-perfect world, it can also be complicated.
Problems arise and it's not a matter of if. It's a matter of when. These problems are resolved in most cases. The tenant reports the problem, and the landlord fixes it. However, there are cases wherein either the tenant or the landlord has a problem with the actions of the other.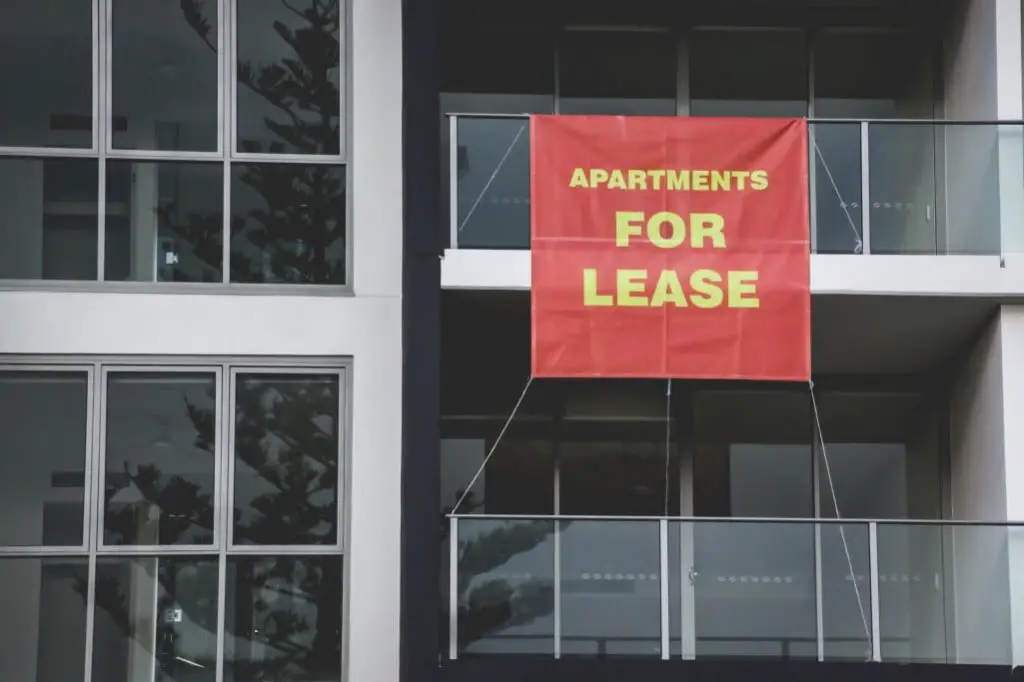 This is why you should be familiar with the law, whether you're one party or the other. You have to know your rights and the landlord's responsibilities in California. This way, you know if you're in the right or the wrong. You'll know what your rights and responsibilities are.
Different states have different laws. You're reading this article because you want to know the landlord-tenant law in California. This article will help provide you with everything there is to know. This is very important to comply with the laws from the screening to when you move out. The information in this article will also help you if you feel that you're an aggrieved party.
California Landlord Tenant Act
It's as extensive as it is overwhelming. There's a lot to know about it so let's get started.
It's the right of the property manager to screen potential renters. Of course, you'd want to make sure that the person can pay since it's your job to ensure profit for the property. This is why it's within your rights to ask questions.
However, guidelines now determine questions that you may or may not ask. You must inform the potential renter that you will run eviction checks for starters. This also applies before you run a criminal background check. You must let them know why you plan on running these checks.
It's also a must that you provide them with a copy of the checks, and you must do so within 3 days.
The federal Fair Housing Act also states that it's illegal to ask questions that may pave the way for discrimination. This is why you can't ask things like their race or sexual preference. Religion is also a no-no, along with disability.
You need to sign an agreement if the lease is more than 12 months. Anything shorter than that will require an oral agreement. It's considered good practice to have an agreement still, even if it's just for the short-term. This can help protect both parties.
It's the responsibility of the property manager to disclose the following before signing the agreement:
Are there bed bugs or other pests?
Is there history of flooding? Is the property at risk of being flooded?
Has there been mold? Is there mold?
Was lead paint used? This is especially important for properties built before 1978. If you're not sure, you can use lead paint test kits.
Are there military bases in the vicinity?
Has it ever been contaminated by methamphetamine?
Is there a presence of cancer-causing materials?
Is there an ongoing demolition permit?
Has there been a death in the unit within the past 3 years?
Are there registered sex offenders in the area? NOTE: It's the property manager's responsibility to provide a link to Megan's Law to educate the renter about this.
The state doesn't require that a property manager collect a security deposit. This works in favor of the renter, and it's not illegal to collect a security deposit. It's simply not a requirement. It's recommended that you collect a security deposit. This is for your protection if you're the landlord.
Why should you get this deposit? It's your protection when the renter doesn't pay. You can also use this for damages caused by the person living there or leaving the unit dirty. You can withhold the deposit if these things happen. Just make sure to provide the renter with an itemized list complete with documentation like receipts and pictures to support your move to withhold the deposit.
It's common to ask for a security deposit equivalent to a month's rent. However, you can ask for up to 2 months. You can collect up to 3 months if it's a furnished unit.
Issuing a receipt is not required but highly recommended for records purposes. It's good practice to include the security deposit details in the receipt.
Some cities in California require interest payment on the security deposit, like San Francisco. Check with the rental board in your city to know if this applies to you.
This security deposit must be given to the renter within 21 days if there are no issues.
There should be a mutual agreement between both parties on paying the rent. There's no specific requirement set by California laws, except for the fact that a property manager can't force the renter to pay in cash. The exception is when the former has issued a bounced check within the last 3 months.
As for the rent increase, a landlord can increase it except for properties in a rent control area. The California landlord-tenant law requires a 30-day notice in most cases. The exception is if the sum of the previous (during the last year) and planned increase is higher than 10% of that period's lowest rate, wherein a 60-day notice is required.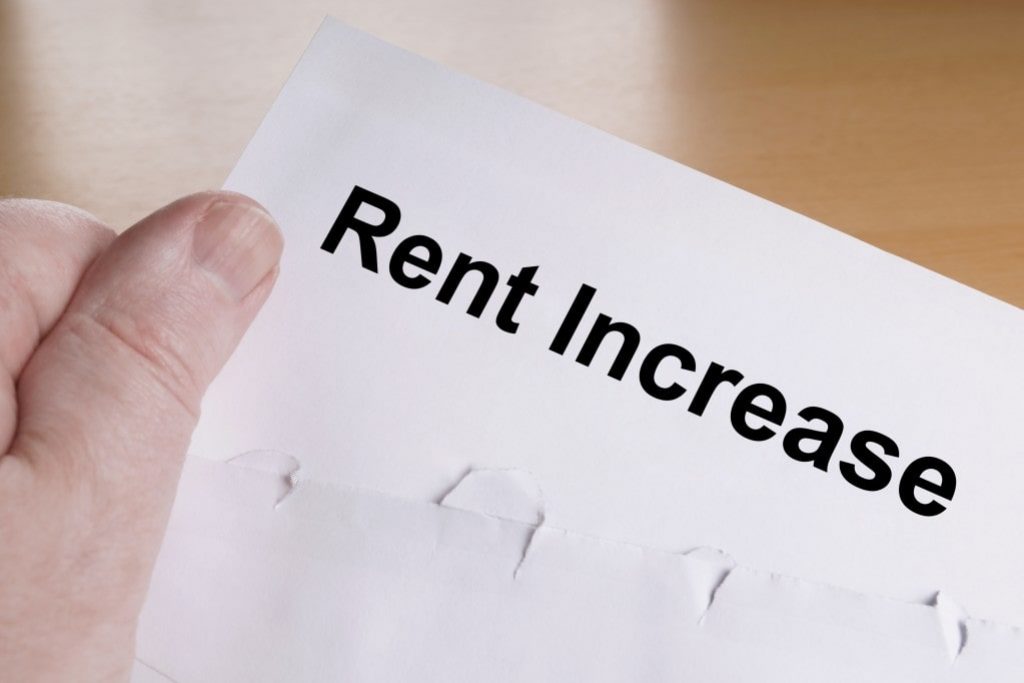 Just make sure that the increase does not force the tenant out, which is considered harassment through retaliation. This is illegal under the landlord-tenant law in California.
There's also rent control in these cities:
Los Angeles
Beverley Hills
Campbell
Hayward
Oakland
Palm Springs
San Jose
Thousand Oaks
Berkeley
San Francisco
Fremont
East Palo Alto
Los Gatos
Santa Monica
West Hollywood
Since there's rent control, you have to operate within a limit on the rent price and the increasing percentage within a specific amount of time.
There are also late fees that a landlord can impose for late payments. It's a little vague and can be subject to interpretation. The vague rule is the late fee has to be reasonable. Although to protect renters, it has to be stipulated in the lease agreement. They have to agree to it.
Like most states, California laws require the landlord to perform repairs to ensure that their property complies with local and state codes. They must also perform regular maintenance to ensure habitability.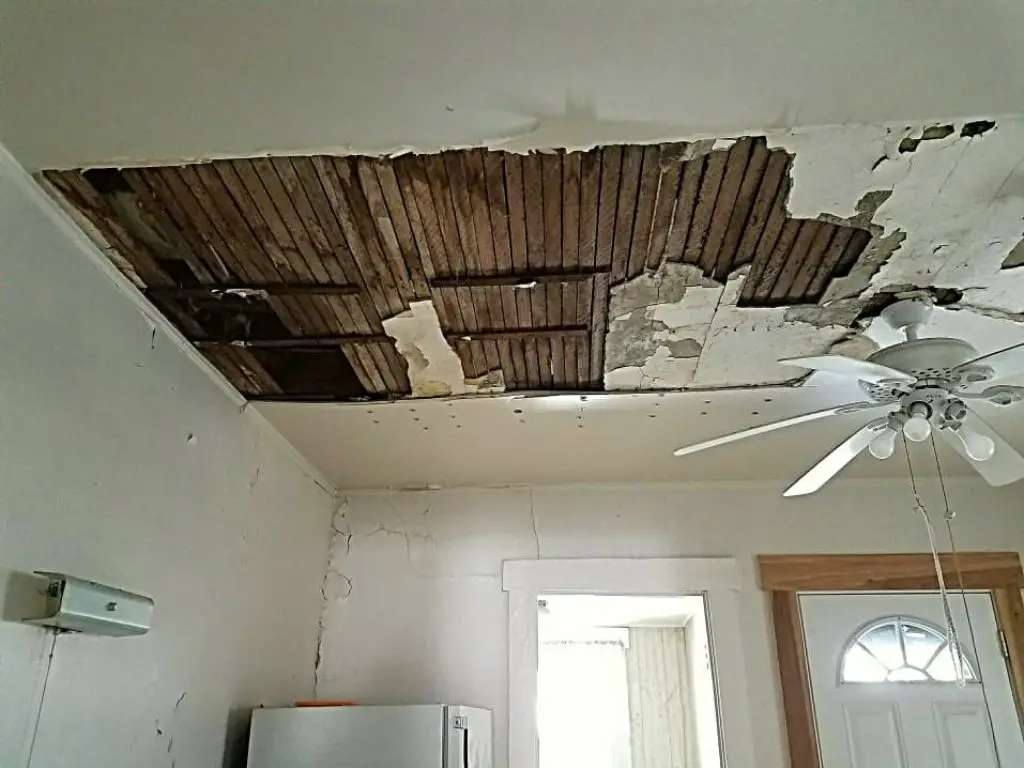 What makes a property habitable? Generally speaking, it has to be free from anything hazardous to life and limb. This means that there should be no lead, mold, or safety risks. It has to be comfortable to live in as well. This means running water, heat, plumbing, electricity, and the like. Of course, it should be free from pests as well.
On the other hand, they are not required to repair issues caused by the tenants and their guests or even their pets.
The clock is ticking for the repairs. As soon as the tenant reports the need for maintenance or repair, you have 30 days to do the repairs. Some issues would require a shorter timeline. This is when the issue is making the unit unlivable, like a broken furnace during winter.
You have to work with the timeline because the tenant has several courses of action. They can hire a contractor and pay for their services. They can deduct the next month's payment cost. They can also choose to move, although most people in this situation would stop paying altogether. They can also file a complaint to the health or housing authority. They can even choose to sue you.
While property managers have the key to the units that they're managing, that doesn't give them the right to enter anytime they want. That's illegal trespassing and is considered harassment. They can enter as long as they've scheduled it. It has to be at least 24 hours in advance. It also has to be done from 8 AM to 5 PM during a weekday. Some reasons may include showing the property to new tenants or conducting maintenance or repairs.
There are emergency cases wherein they can enter the property without approval. These include gas or water leaks. The landlord must properly document the entry as proof that it was an emergency.
Details about the utilities have to be included in the lease agreement. Property managers can split the utilities among the tenants or pay for them.
This is simplified if there are meters for every unit that measure that unit's consumption. There are cases wherein utility usage in hallways, and other common areas is to be paid for by the tenants. In this case, you have to explain to the tenants how you plan on dividing the cost among the individual people.
Can a property manager shut off utilities if someone doesn't pay? No, it's illegal. There's no valid reason for a landlord to do so.
There's also a very specific law in San Francisco. It states that property managers have to make sure that the unit is heated comfortably to 68 degrees at very specific hours of 5 AM to 11 AM and 3 PM to 10 PM.
This is something that property managers have to handle delicately. While it's their right to evict, there has to cause. Or else, you can fight back.
Non-payment is the most common cause of eviction. You can give them a 3-day notice stating information and how much is due. It should include steps they can take to prevent being evicted. It must also include information on how and when they can pay. Send this notice by mail and post it to ensure receipt.
Here are some other valid reasons to evict someone:
Violation of an agreement
Drug-related issues (using, making and dealing)
Assault
Stalking
Stored guns and ammo in the property
Committed a crime in the property
Illegal cockfighting or dog fighting in the property
In addition to issuing a 3-day notice to evict, you can also issue a 3-day notice to quit. It states that you can issue an eviction notice if they don't stop what they're doing.
Some fees are not mandated by the state but are often included in the lease agreement:
The screening process will cost the landlord money, including the background checks. This is why he can legally charge up to $35 per applicant. He has to refund the remainder if he doesn't use up the entire amount.
It can be stated in the agreement that the renter is responsible for paying for the remaining months in the lease in case of early termination. However, it's the landlord's responsibility to keep the financial damages as low as possible. This includes finding a replacement to move in instead.
For his part, the renter has to issue a 30-day notice signifying his intention of early termination.
You can be charged $25 for the first bounced check. He can be charged $35 for every bounced check after that.
California Tenant Rights
Here are additional California tenant rights:
There has to be a smoke alarm in every bedroom.
The cost of repairs cannot exceed the value of a month's rent.
The locks can be changed if you're a victim of domestic violence and if there's a court order.
It's your right to pay for the repair and deduct the cost in the succeeding months' rent only if there's valid proof that prolonging the repairs will affect your safety and/or health. You should also give the property manager enough time to conduct the repairs. You can also do so 2 times at most within a period of 12 months.
It's your right to stay in the unit that you're renting until the end of the fixed term lease.
If the property manager is requesting that you move out even before the lease is up, you can ask for a relocation allowance.
You can also sublet the unit. There has to be a separate agreement. More importantly, the original tenant remains responsible for paying the rent. If the roommate cannot pay his part of the rent, the original person has to cover for it.
California Landlord Responsibilities
As a general rule, their main responsibility is to ensure a habitable property. This means that it has to be habitable the moment someone moves in and remains throughout their stay. While habitability will be compromised at some point, it's the landlord's responsibility to fix the problem.
Here are other more specific California landlord responsibilities:
Prepare a legal and ethical rent or lease agreement.
This will be the key to a harmonious relationship even when problems arise. This will indicate the California tenant rights and the landlord's responsibilities. It will provide the rules and guidelines that both parties should follow. It's meant to complement the local, state, and federal laws.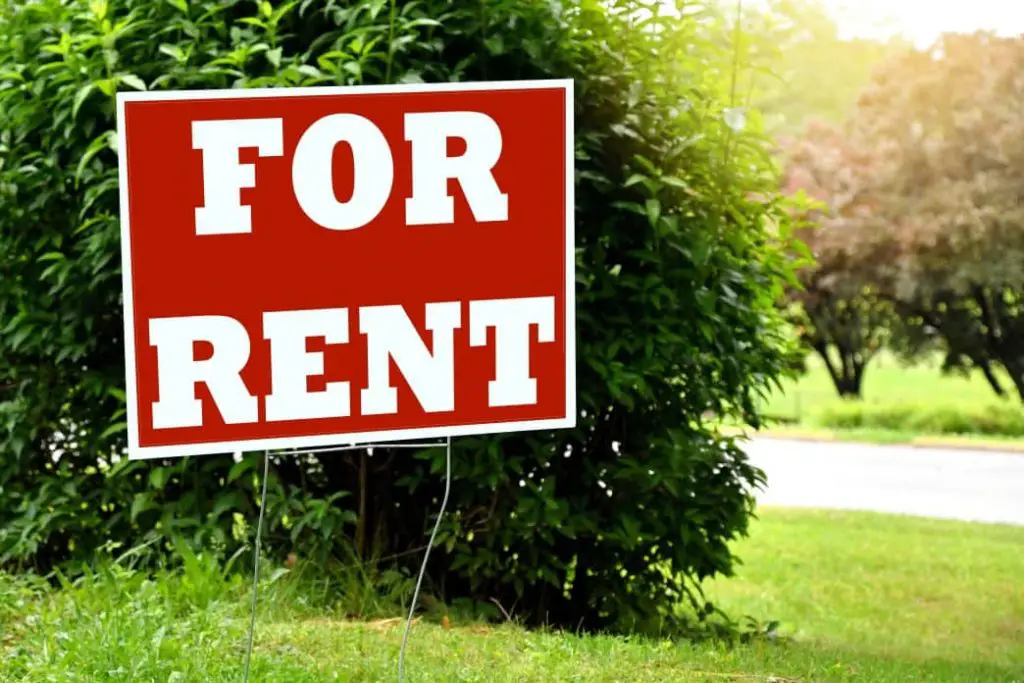 You should read and understand the proposed agreement. Some property managers have inserted illegal clauses in the fine print. These clauses aim to free them from their responsibilities, putting the entire burden on the renter.
It's a landlord's right to reject an applicant because of bad credit. It can also be a historically poor performance as a renter or an overall risky applicant. They can't reject you because of a reason that can be deemed discriminatory, like religion or race. It's illegal to discriminate against someone because of his sexual orientation or personal traits.
Provide disclosures as required.
Is there lead paint? Will you pay for the utilities of other people? If something will affect the renter, it's the landlord's responsibility to disclose it. Property managers can order bulk lead paint testing kits to protect themselves and the person living in the house.
Respect the privacy of the people living at the place.
Just because you own the property doesn't mean that you can enter it anytime you want to. You can't just barge in even if you have a key. There should be at least a 24-hour notice before you enter the property.
The California Landlord-Tenant Act explained above makes the laws clear. Landlords are expected to follow them, just like the renters. Or else, you can take further action. If they do, it's your responsibility to respect their right to do so. This means that you can't retaliate in any way.
Are Landlords Responsible for Pest Control in California?
As mentioned, it's their responsibility to ensure habitability. The presence of pests compromises this habitability. As such, it's their responsibility to take care of pest control quickly and efficiently. They have 30 days at most to fix the problem unless it's deemed unsafe and unhealthy already. In that case, it has to be done ASAP. As a property manager, don't forget to notify the renter at least 24 hours in advance of your intention to enter the unit to do pest control.
What if the landlord fails to fix the issue promptly? You can withhold rent in this case. The local government can also prosecute the landlord further, powered by the California State Housing Law.
However, there is the issue of who caused the infestation. If it can be proven that it's the failure to maintain a clean unit that led to the infestation, it's then their responsibility to take care of the pest control. It could be mice.
Tenant-Landor Statutes
You can search for the following statutes:
Cal. Civ. Code §§ 1925 to 1954.05
Cal. Civ. Code §§ 1954.50 to 1954.605
Cal. Civ. Code §§ 1961 to 1995.340
The legal research site of the Library of Congress is a good resource to search for these statues and more. You can also search by using keywords that apply to your case.
In addition to state statutes, you can also check out federal regulations. There are regulations implemented by federal agencies like the U.S. Environmental Protection Agency and the U.S. Department of Housing and Urban Development. You can check out the federal section of the legal research site of the Library of Congress for more details.
Suing for Small Claims in California
You can sue the landlord in small claims court for up to $10000 if you feel that you have the right to the deposit that the landlord is withholding. Here's what you need to know:
Make sure to attend the final inspection.
The property manager will conduct this. He'll have a checklist or inventory that he'll refer to. It's also a good idea to take pictures and even videos of the unit before moving out. You have to know that your deposit can be withheld for missing or damaged items or parts of the unit. You need to have proof otherwise.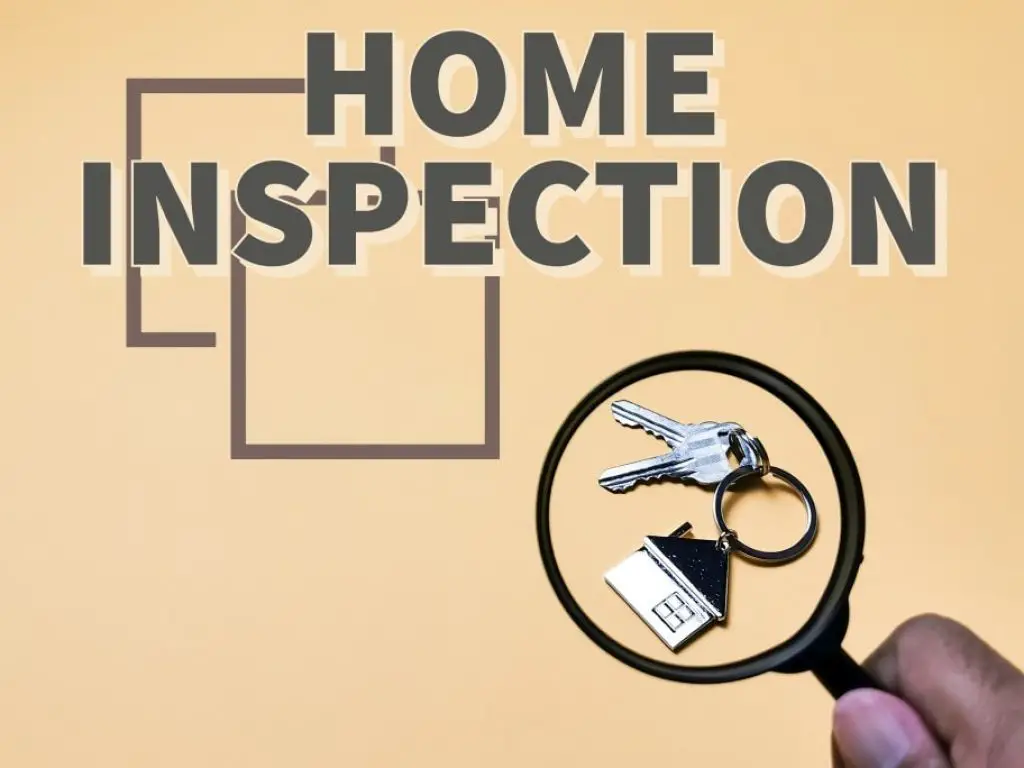 This formalizes your request. Know your rights and mention them in the letter. State out the facts and your demands. In this case, the return of your deposit. You can also let him know that you'll take this to small claims court if necessary.
This letter proves to the court that you've done your part and the other party has been uncooperative. You can also use this if you decide to file for damages.
At the very least, your property manager will have your forwarding address if he doesn't have it already.
Some courts would recommend that you try this first. It's usually less stressful and has proven to be effective in many cases because of the presence of a 3rd party mediator. Most property managers would like to avoid court if you have the facts behind you.
You can't go to war without ammo. In the same way, you can't go to court without the facts and evidence. With the absence of lawyers, the evidence will be key.
Gather these to tilt the case in your favor:
Demand letter
Lease agreement
A letter stating how much you're owed
State law regarding security deposits
All receipts for every deposit you've made and repairs you've paid for
Pictures and videos of the unit's inventory
Witnesses
Gather whatever you feel can help your case. It will also help to observe a few cases in the court to have a feel as to how one goes. This can help you prepare.
If all else fails, sue him in small claims court.
It's a generally inexpensive process considering the amount you'd like returned to you. In most cases, the filing fee is $50 maximum. You don't even have to pay for a lawyer because it's unnecessary and is sometimes not allowed. You can check out the state court website for everything you need to know.
Practice in advance on how you're going to present your case. Be brief and concise and let the evidence do most of the talking. You'll have around 15 minutes to make your case, so make every minute count. You'll have a favorable ruling right then and there if you do. If not, you can file for an appeal.