While many regulations are similar across state borders, there are also many differences. Depending on where you are, you will have noticed a big difference between the cultures in the different states. Just think about the contrasts between the middle of California, New York, and Virginia. But, it's not just the cultures that change between these states. Local laws and regulations can also vary immensely.
We all take pride in saluting the same flag. Under this flag, there can be very big differences in the requirements contractors have to follow to operate legally. This also includes painter contractors. In some states, you will need a license. In other states, you will be able to work without one.
Imagine a situation where you can operate legally in one state. By moving 15 miles south, you could be in another state where the licenses are handled entirely differently.
It is also important to stress that the legislation and regulations continue to change. When we write this article, a given set of rules are in place. However, they may have changed when you read it. Therefore, we recommend that you check the local legal regulations in detail. This article will give you a more general overview and idea on the subject.
Table of Contents
Behind the story
A funny fact from we started. We once acquired a website that had an overview of the different rules for various contractor licenses. The problem was that the site hadn't been updated for a very long time.
Some of the articles hadn't been revised for 15 years. Once our crew started investigating and updating the content, we quickly realized that it wasn't enough to update it. We would have to entirely rewrite it from scratch to provide information that would be accurate and up to date.
While those articles are now either omitted or revised, it's an example that you should probably reconsider articles of a certain age. Remember the basis on which the article was written and consider this. We recommend that you read this as inspiration and urge you to go to the official pages where you are ensured to have the most up-to-date information.
Starting as a professional painter can be both fun and challenging, and you will need to think about many things in the process. It is relatively cheap to start in this field compared to many other businesses. But be aware that you can still make many faults and risk making mistakes that can cost you expensive.
Not knowing how to deal with lead paint.
If it's the first time you visit this website, you may not know that our business mainly sells lead paint test kits. Given the history of the use of lead-based paint and the risks associated with this paint, there is a need to identify the risks and eliminate them. The addition of lead has helped make the paint more durable. Unfortunately, it also has many serious side effects that you need to know about.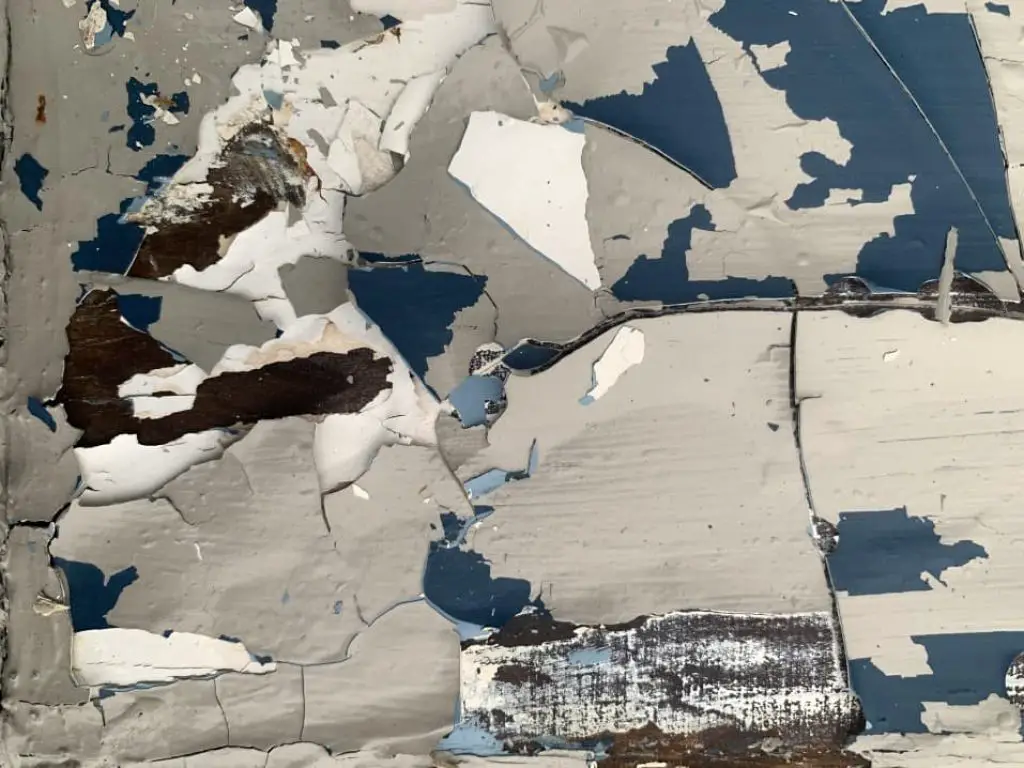 As a professional painter, it's even more important that you know about the side effects of working with this material. You will need to take the necessary precautions when working with this on an everyday basis. And even if you're only occasionally working with this kind of paint, you will still need to protect yourself. This is because the serious side effects of lead-based paint only develop slowly over a long time. When you're doing a job with lead-based paint, remember to take your preventive measures.
While you will be safe if you're doing things right, there are too many stories of contractors that don't. And the consequences have been serious for many. Besides being exposed to the lead when painting, you will also be exposed to a lot of lead dust from previous paint works. Also, consider that children are the most affected by the material because they're still growing and developing.
Lead paint can lead to lots of things, including:
Memory loss
Headaches
Abdominal pain
& more
Life as a contractor
As a contractor, you will frequently be removing paint to deal with problematic areas as you need to get to the point where you can repaint the area. If you are working on a wall that has been painted with lead-based paint, you will be releasing lead into the air through the dust. If you are not well protected, you risk inhaling a substantial amount of the lead in the dust.
Unlike many other materials, your body will not be disposing of the lead over time. On the contrary, the lead will accumulate in your body and damage your body in different ways. Over the years, many people have suffered serious and sometimes fatal consequences of exposure to this material.
As lead is highly toxic, it can cause different health problems. When the lead is absorbed into the body, it can cause damage to the brain and damage other vital organs. Kidneys, blood, and nerves can be affected, and behavioral problems, tiredness, and headaches are other symptoms.
We don't want to discourage you from becoming a professional painter. But we do encourage you to take the necessary precautions when working with lead-based paint. You may also want to look at some statistics on lead poisoning if you want more in-depth information.
Being a professional painter can provide a good living for you as long as you take the necessary safety precautions. Fortunately, there are easy things that you should do and that you have to do if you want to comply with the legislation. Not complying with the legislation could result in heavy fines or lawsuits.
As we have mentioned, you may not only be looking into irreversible damage to your health from not protecting yourself adequately. You also risk fines from the EPA or lawsuits due to violation of the legislation. Therefore, we encourage you to carefully look into the best ways to protect yourself and check out the legal requirements.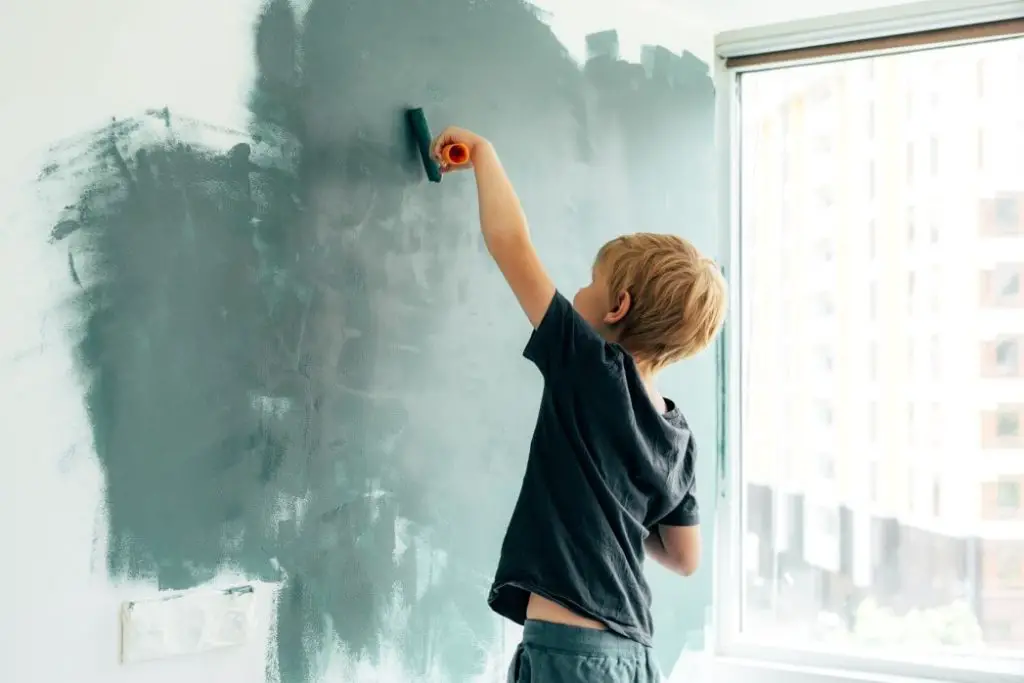 Encapsulation
The same issues emerge if you're encapsulating lead paint or removing plaster walls. They're going to break down into smaller pieces or dust particles harmful to your health. At this point, the dangerous dust is released into the room. Further details are beyond the scope of this article, but you can easily get more information on the internet. Try searching for EPA RRP and find this topic on EPA's website. 
While being a painting contractor may not be quite as risky as being a roofer, there are still inherent risks from doing this type of work. You may very well be exposed to relatively dangerous chemicals, so we encourage you to read up on everything related to becoming a painter. But also, Volatile Organic Compounds pose a risk to your health. Luckily, there has been an important effort to use types of paint that contain significantly lower amounts of VOCs than the case has been before.
Besides that, there are also more common risks associated with the business. These include covering yourself by having the necessary insurance policies. In turn, this will help you stay protected against accidentally damaging someone's property. Or someone could get hurt by you or on your property.
State requirements
Unfortunately, you can inflict a lot of damage on other people's property when you're a contractor. If you make a hole by accident in a wall or cause water damage in a home, you will have to repair or compensate. That means a couple of things are almost universally required for contractors. These include, among other things:
Workers compensation: This is typically required, at least in most states. It will be required for companies that have employees or a number of workers. In some states, workers classify as employees as well. 
General liability insurance: This insurance helps against accidents such as property damage and third-party bodily injury. It also covers claims that may be made against you. 
Surety bonds: If you are working on high-value projects, in some states surety bonds may be required. They're only required in some states and other states only require them for projects above a certain value.
Make sure to check which of these requirements you have to live up to. Learn how you might transfer your license from one state to another if you are planning on moving. You want to make sure that you stay compliant throughout the whole process. 
This is just one of the many articles that we have available on our site. We encourage you to check out our other articles. We are continuously posting articles that could be of interest to you and someone you may know.
We recently published an extensive article on the various questions homeowners should be asking when they're buying a home. We have also covered various other topics, such as purchase and sale agreements in Massachusetts. We suggest you also read those and similar articles on related or other topics. 
You are hoping to open a painting business in the state you're either living in or considering to live in. The list below gives you a better understanding of what requirements you will need to fulfill.
Alabama
In the great state of Alabama, for projects above $ 50.000, you need both a state license and a registration to get started.
Getting a license in Alabama includes passing law and business exams and having three years of experience. 
| | |
| --- | --- |
| Alabama | |
| Who regulates in Alabama | Alabama Licensing Board For General Contractors |
| Contact information | Telephone: 334-272-5030 |
| Address | 445 Dexter Avenue, Suite 3060, Montgomery, AL 36104. |
Alaska
Alaska has three different types of contractor licenses. They include specialty contractors, general contractors, and contractors with residential endorsement.
The state requires that you obtain a license if you plan to operate there. You will then need to find out which license is the right one for what you are planning to do. 
| | |
| --- | --- |
| Alaska | |
| Who regulates in Alaska | Department of Commerce, Community, and Economic Development |
| Contact information | (907) 465-2050 |
| Mailing address | 550 W 7th AVE, STE 1500 Anchorage, AK 99501-3567 |
Arizona
Arizona requires both a state and a registration license for projects that exceed $5,000 in value. The different types of licenses include a residential license and a commercial one.
You will have to pass a business exam to get the necessary licenses. You also need a trade exam and proof that you have previously worked under a licensed contractor. Furthermore, you have to show proof that you have a surety bond.
| | |
| --- | --- |
| Arizona | |
| Who regulates in Arizona | Arizona Registrar of Contractors |
| Contact information | (602) 542-1525 |
| Mailing address | 1700 W. Washington St. Suite 105 Phoenix, AZ 85007 |
Arkansas
For contractors wishing to work on projects that exceed $2,000, a license and registration are required. You will need both a surety bond for workers' compensation when relevant, and you have to pass the appropriate exam.
If you are working as a subcontractor for someone who holds the necessary licenses, you are not required to have them yourself. If they don't have a license, the person that you are working under will be required to have one. 
| | |
| --- | --- |
| Arkansas | |
| Who regulates in Arkansas | Arkansas Contractors Licensing Board |
| Contact information | Phone: (501) 372-4661 |
| Mailing address | 4100 Richards Road North Little Rock, Arkansas 72117 |
California
California is not just strict concerning contractor licenses. It's also very rigorous concerning other things, such as tenant and landlord laws.
Both a state registration and a state license are required for projects above $500. This is making California have one of the lower thresholds. You will have to prove that you have 4 years of experience to get a license.
California also licenses:
Drywall
Electrical
Elevators
Insulation
& more
| | |
| --- | --- |
| California | |
| Who regulates in California | Department of Consumer Affairs Contractors state license board |
| Contact information | (800) 321-CSLB (2752) |
| Mailing address | 9821 Business Park Drive Sacramento, CA 95827 |
Colorado
Registration in Colorado occurs at the city, county, or local level. Here, individual laws are often in place. This means that there is no corresponding state license. Check your counties to see what the requirements are. 
Connecticut
Connecticut does not have a state license but does require registration for projects worth more than $200. You also need registration if the total sum of your projects exceeds $1,000 per year. Depending on the types of work you'll be doing, you can either be registered as a minor or major contractor.
Delaware
If you want to establish your business in the state of Delaware, both a state license and registration are required for any project you earn revenue from.
You will also need to pass an exam before obtaining an adequate license. Workers' compensation and surety bonds are also things you will have to look into when starting your business. 
Florida
Earning your living from painting in the sunny state of Florida, you will need both a state license and a registration. They distinguish between two different types of licenses: those that are certified and those that are registered. 
If you are registered, it allows you to work on local jobs. As a certified contractor, you have more freedom and can work outside your local area. Additional requirements depend on where you are trying to get licensed.
Georgia
In Georgia, a state license is not required for painters. They will require registration, but painters are in one of the categories exempt from a state license.
However, you should check out the local counties as they may require a license which you need to be aware of. 
Hawaii
Do you want to be a painter in the great state of Hawaii?
If so, you will both need a state license and a registration to get started. You will obtain those from the Department of Commerce and Consumer Affairs.
For projects with a value higher than $2,500, you will need the state license. Getting it requires showing proof of a surety bond, general liability insurance, and workers' compensation insurance.
You also need to pass certain exams. You'll need to prove a certain minimum level of experience before you can get the necessary licenses to be operating on your own.
| | |
| --- | --- |
| Hawaii | |
| Who regulates in Hawaii | Contractors License Board |
| Contact information | 974-4000 |
| Mailing address | DCCA-PVL P.O. Box 3469 Honolulu, HI 96801 |
Idaho
Idaho doesn't require you to have a state license. But if you're working on projects with a higher value than $2,000, you will need a state registration for painting contractors.
You will also need general liability insurance and workers' compensation before getting started. 
Illinois
Like many other states, Illinois does not require a state license or registration at the state level.
You will want to check the situation locally concerning the local municipality level. You need to ensure you're not missing out on any local regulations you need to comply with.
Indiana
Indiana is similar to Illinois in not requiring a state license or registration. Once again, we encourage you to make sure that you check locally to see if there are any specific local requirements.
Figure out what types of registration and licenses you will need there instead. 
Iowa
We have just gone through a couple of states that didn't require licenses at a state level. Iowa is a little bit different as they do require state registration.
You don't need a state-level license to be performing the work. The registration is required when your work exceeds $2,000 for any given year. The registration is done with the Iowa Division of Labor.
As in the previous states, Iowa doesn't require a state license. But you should check in to see what the local regulations require. Ensure that you know what both the city and county require in the process.
Kansas
Will you be working in Kansas?
If so, you won't have to worry about a state license. You will need to make sure that you are registered. If you are going to be dealing with lead paint, you also need a license which you can obtain from the Kansas Department of Health & Environment. 
Kentucky
There's no state license in Kentucky, but a registration is needed. Ensuring that you check the requirements at the local level is also important. Don't just start working before making sure you're following the rules.
Louisiana
Louisiana is another state that requires registration for contractors wanting to do paintwork. They also need a state license. The license is part of the broader Building Construction license.
There are various types of licenses depending on which projects you will be working on. They include a residential or a commercial license. You may also need a mold remediation license or a home improvement registration. 
Maine
Maine is another state that does not have a state license but does require registration. Unless you are working with lead-based paint. In which case, it is required that you have to be certified by the state.
Make sure to check local rules and regulations to see if there is anything else you need to be aware of. Ensure that you have workers' compensation insurance cover, which companies with employees require.
Maryland
Maryland requires that you both have a state license and that you are registered as well. This state requires state licensing for any contractor performing home improvement work, including paintwork.
To obtain the license, you will have to pass an exam. You will also have to show proof of your experience and general liability insurance and workers' compensation insurance. Furthermore, you have to provide a range of financial information as well. 
As this article has already gotten lengthy, we choose only to cover a part of the states. If the state you are looking for hasn't yet been covered, you can find it in the second part of this article. The second part will be released in the future. 
We'll include a link to it at the top of this article as soon as it is released. You don't need to contact us to check if it has been published. Just check the top for the link.
Owning and operating your own business is the American dream to many people. For many, this is the painting business. For others, it's a different path.
I love running my own business and realize that it's not for everyone. For you, ensuring that you have the necessary licenses will help you significantly get to your dream. This includes making sure you comply with the legislation and regulations to avoid legal trouble.
Maryland also licenses the following:
Land surveyors
Locksmiths
Electricians
Barbers
& more
| | |
| --- | --- |
| Maryland | |
| Who regulates in Maryland | Maryland Department of Labor Contacts and Directory of Services |
| Contact information | 410-230-6231 |